The next spot our BioGrounds team visited is the New Dorms and Ohill surrounding area. Much to our surprise, some of the nature views in this location were spectacular. As you can see, following a beautiful snowy day, the views from New Dorms such as Lile-Maupin, Kellogg and Woody, provide students with a place to observe nature from amazing vantage points. All of these pictures were taken from the Common Rooms in these dorms suggesting that when architects were designing these dorms, they kept nature and nature views in mind, giving students a beautiful view of surrounding areas as a way to reduce the stresses and anxiety associated with school work and college life.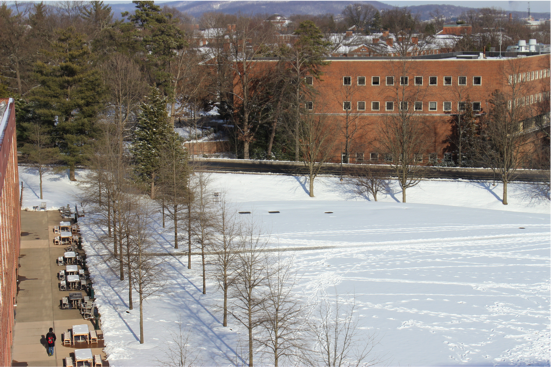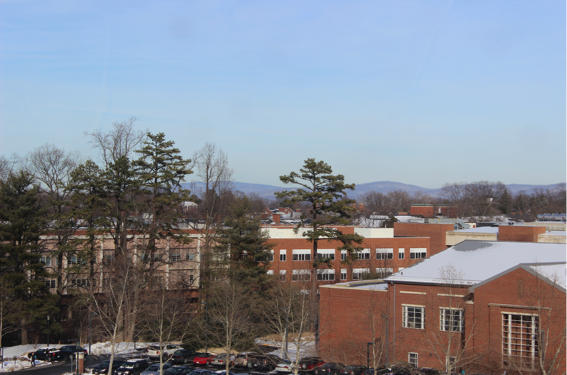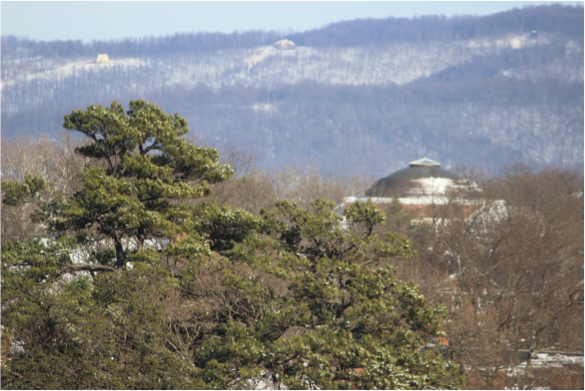 Furthermore, the layout of New Dorms as exemplified by these pictures below from Shannon dorm, is one with an expansive green quad that creates a place where students can come together, fostering an environment that promotes connectivity, community, and fun. All in all, the Observatory Hill and New Dorms area is a great example of how UVa has successfully integrated nature within urban form. Despite the presence of large dorms and numerous walkways, nature finds its way into the space creating an enhanced connection with the environment and exhibiting great Biophilic design.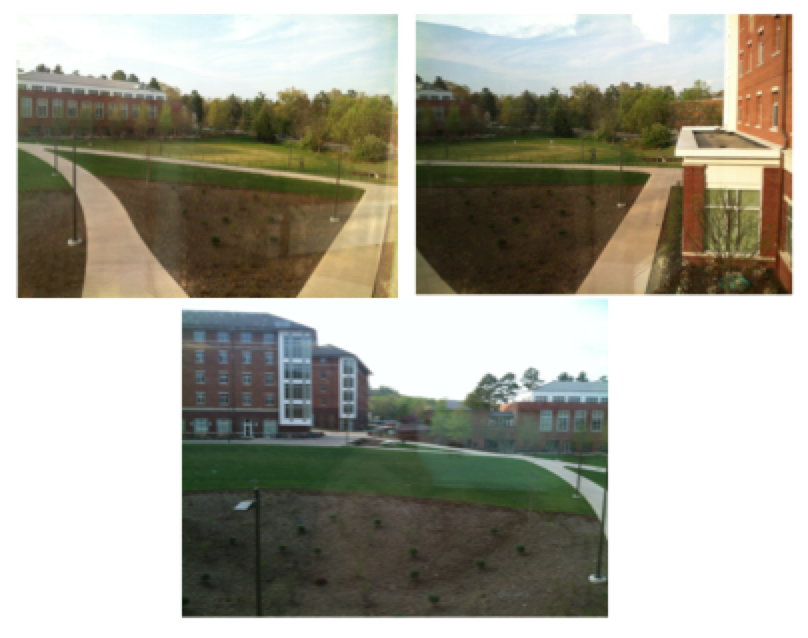 Overall, as our BioGrounds project comes to a close, I can speak for the whole team saying that this project has given us a newfound understanding for the importance and benefits of integrating nature within building design. By going around the university and photographing the best nature views on grounds, we were surprised at the outstanding number of places where one could simply be doing homework or relaxing and be totally immersed in nature. It is Biophilic design strategies such as these that cities around the world need to begin to implement as a means to address our culture's nature deficit disorder and bridge the urban-nature divide.
Post by Braden Casady