"Those who labour in the earth are the chosen people of God, if ever he had a chosen people, whose breasts he has made his peculiar deposit for substantial and genuine virtue. It is the focus in which he keeps alive that sacred fire, which otherwise might escape from the face of the earth." – Thomas Jefferson, 1781
As described in our previous two blog posts, Thomas Jefferson was deeply committed to integrating horticulture and agriculture into the core foundation of the University of Virginia. His agrarian ideals were achieved through the construction of ten pavilion gardens adjacent to the Lawn. These gardens, and their rich plant and animal life, were intended to be "a place in which to study and a subject of study themselves;" and, with at least 40 edible species of plants in the gardens to-date, it is safe to say that the gardens are certainly a viable subject of study.1 While they are a wonderful example of Jefferson's original agrarian principles in action, the gardens are unfortunately not a source of large-scale harvestable food for the University.
Although the UVA and greater Charlottesville community cannot produce all the food it needs in its own backyards, gardens, etc. (as Jefferson would have originally wanted), an incredibly strong local food movement has formed in recent years. In the past decade a whole new generation of young farmers and entrepreneurs have steadily changed the way we grow, purchase, and think about our food. The general trend is toward organic, humanly raised, and fairly traded food, which perfectly aligns with Jefferson's veneration of the yeomen farmer. A food is considered 'local' if it comes from within a 250-mile radius, as opposed to the average 1,500 miles food travels to get from farm to plate.2 The Local Food Hub [LFH] in Charlottesville was established in 2008 to "improve small farm viability and increase community access to local food."3 Today the LFH services many restaurants, schools, and businesses in the Albemarle region.
This sweeping movement has impacted the University as well. 25% of UVA Dining's total purchases are now 'sustainable,' a feat that was accomplished through a partnership with the LFH. Students have joined the movement too, this year the group Greens to Grounds was established, with the sole aim of providing students with local, seasonal produce on a regular basis.4 The organization operates like a community supported agriculture (CSA); students place an order for a basket of produce and receive whatever food is available from farms that week.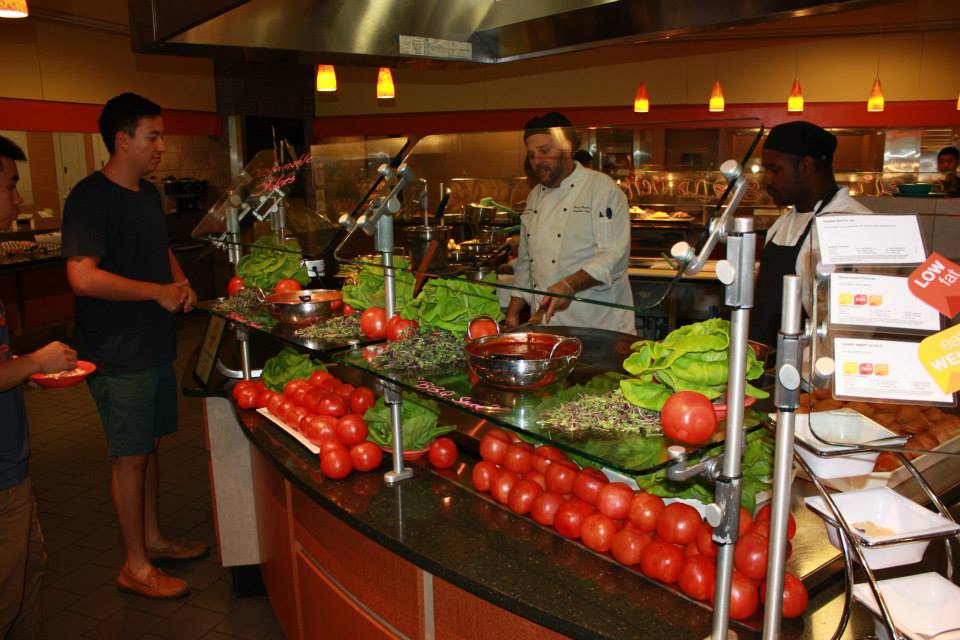 The push for locally and sustainably sourced foods has already sparked significant changes at UVA, so what lies ahead? Rather than looking to external farms and businesses for food, we could likely see an increase in the amount of harvestable foods on-grounds, or in UVA affiliated areas. The Morven Kitchen Garden (owned by UVA, and located approximately 15 miles from central grounds) already supplies UVA dining with some of its produce.5 The vital and most difficult transition will be increasing these operations on-grounds. Perhaps the UVA student gardens will expand in size, or dormitories will each establish their own edible gardens. Whatever direction the student body and administration decide to go, edibles will only continue to grow at The University of Virginia.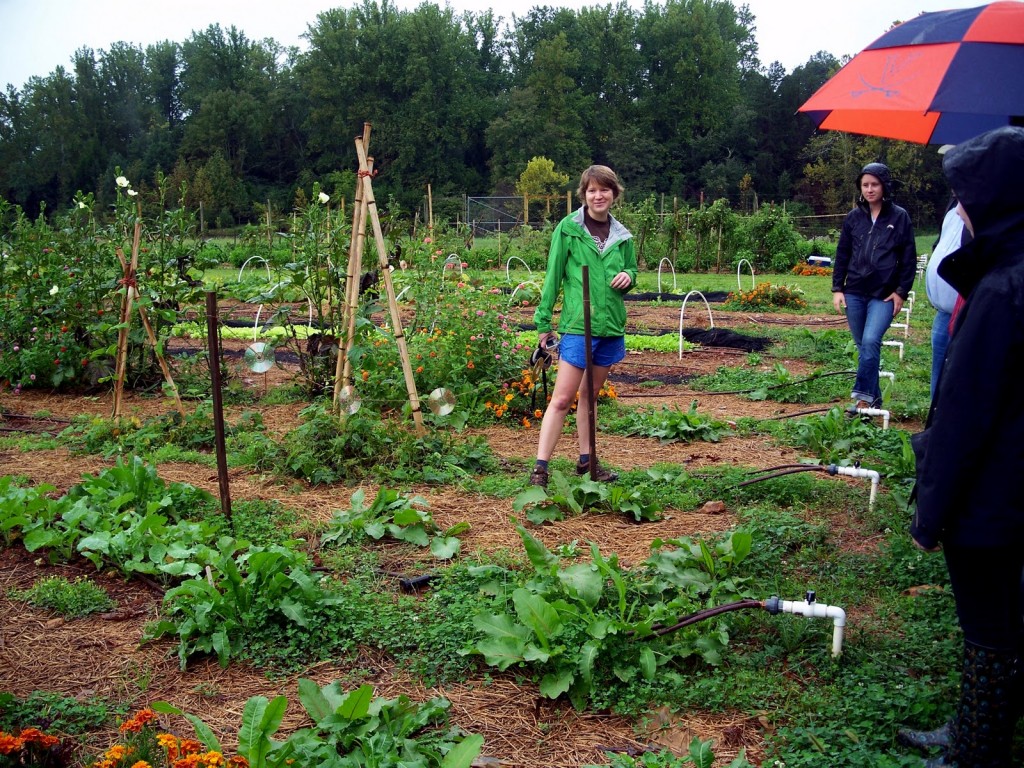 1 http://www.virginia.edu/uvatours/gardens/
2 http://www.slate.com/articles/life/food/2008/09/whats_in_a_number.html
3 http://localfoodhub.org/about/mission/
5 http://morvenkitchengarden.wordpress.com/
Post by Vanessa Ehrenpreis, Second-Year, Environmental Science and Environmental Thought & Practice