"No occupation is so delightful to me as the culture of the earth, and no culture comparable to that of the garden."¹
From his Bedford County residence at Poplar Forest, Mr. Jefferson wrote to his friend and fellow naturalist, Charles W. Peale.  He likened the climate of central Virginia to that of southern France, where he served as a diplomat for years.  Like France, he found Virginia "exaggerates the summer warmth, tempers the winter cold, and captures an abundant wealth of crop-ripening sunshine."²
His home was a testament to his love of the outdoors.  "The proportion of exotic plants which Jefferson possessed at Monticello was truly remarkable, for only a man extremely interested in horticulture would have gone to so much trouble and expense to possess them."1  Mr. Jefferson is responsible for the introduction of flat rice, olives, figs and mulberry plants to southern plantations with the assistance of the South Carolina Society for Promoting and Improving Agriculture – perhaps today, he would be proud of the commercial nature each has taken on in the wake of his influence.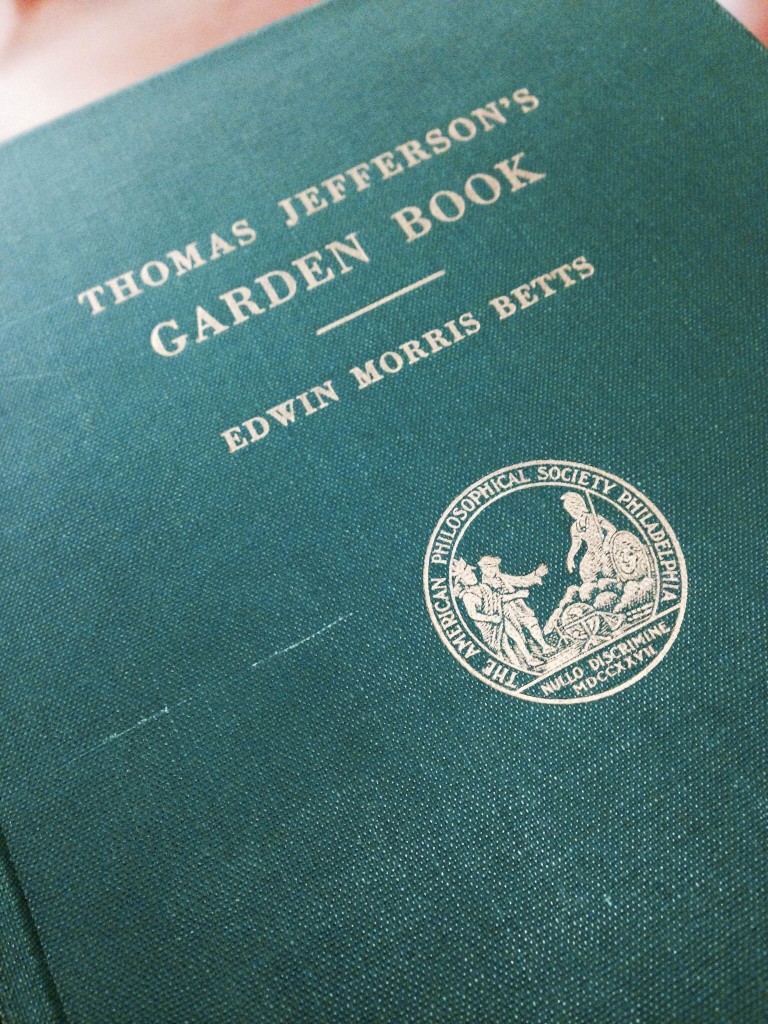 The building of Central College – now known as the University of Virginia – soon occupied the majority of his time.  "Our Virginia University is now my sole occupation," he wrote to Henry Dearborn in 1822.³
Three short years later, the University opened its doors to students.  Jefferson was ailing in health, but relieved to see the doors open to his Academical Village.  However, the completion of the vision he had for his university was not yet realized.
In the August of 1826, Jefferson penned a letter to University proctor A. S. Brokenbrough, requesting that his hope of a botanical garden "be pursued at all spare time."3  Jefferson ceded his plans to Dr. John P. Emmett, professor of natural history.  He described the vision he had for the gardens – four acres of exotic plants, two of trees, built onto terraces and enclosed by the ever-familiar brick serpentine walls as funds would allow.3  He described all of these plans in a late-April letter to Emmett.  Jefferson passed on July 4, 1826, and unfortunately, his dreams of a botany school here at the University of Virginia never came to fruition.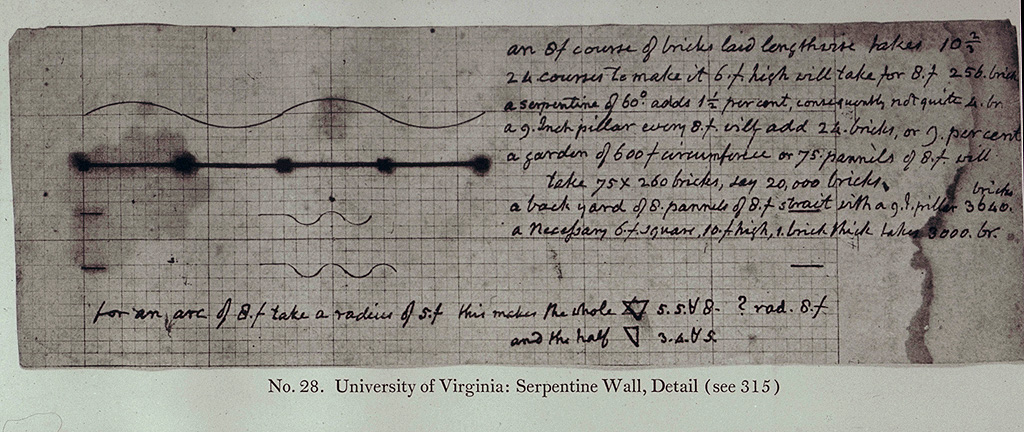 "The greatest service which can be rendered any country is to add an useful plant to its culture."1  The fondness Jefferson had for the outdoors was defining of his image, and continues to influence Monticello, the University of Virginia, the White House and all of their respective constituents today.  "The Jefferson legacy in gardening and good is not a mere historical curiosity, but is a compelling force in the movement toward a more sustainable agricultural future."2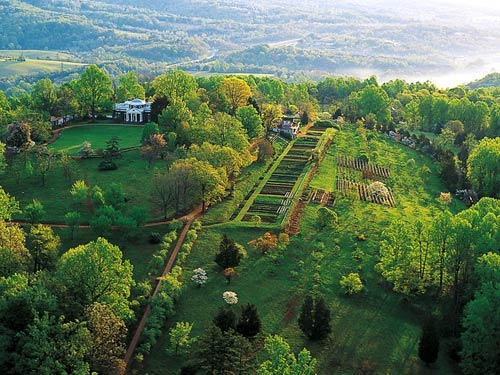 ¹ Glass, Powell.  "Jefferson and Plant Introduction." The National Horticulture Magazine. July 1944.
³ Betts, Edwin Morris. "Thomas Jefferson's Garden Book." American Philosophical Society. 1999.
Post by Margaret W. Eastham, Second-Year, Foreign Affairs