Hello! My name is Emily Paul and I am part of the Aquatic Team, made up of Jaclyn Garet, our grad student mentor, as well as Henry Peltz, Philip Todd, Eric Gillwald, Dominique Willis, David McQuillen, and Rob Dagostino. In our first meetings, we spent a lot of time discussing what types of aquatic life we wanted to study, which locations we would choose, and in what way we would quantify or measure our observations. There were so many ideas we had at first—looking at the endangered spinymussel, studying the shad introduced to the Rivanna, observing rivers where fishing is popular and how that impacts the environment, and researching how to introduce water back into urban landscapes—but the main problem was narrowing it down. Though we were interested in sediments, runoff, and pollution, we decided to stick with the physical aquatic life of the water near us.
The project timeline and workplan we created is keeping us on track. Right now, we are deep into our research to gather a better understanding of the aquatic bodies we decided to study. Our team divided up into groups, each with a different location on Grounds or off, in order to obtain a better picture of the aquatic life in our midst.
We have been contacting local experts in order to gather more information, sharing criteria that we all see as a common measure of the aquatic plant and animal life, and gathering as much data as possible. Locations we brainstormed were the Rivanna river, the Dell, Moore's Creek, the Lynch River, a pond from home, Ivy Creek, the Quarry, and Mill Run. In order to record our observations, we will take extensive notes on what we see, hear, smell and more; take photographs; and conduct site visits at least every two to four weeks in order to gauge differences in time, season, and weather.
Two locations we are studying are the Quarry and the Rivanna River. Dominique and I decided to work on the Dell and observe its wildlife. The Dell was a stream daylighting project at UVA that has been considered very successful. It is located right across the street from the UVA Bookstore. We started our search for information with Bill Lucy, a planning professor who had integrated study of the Dell into one of his classes, and he directed us to Mary Hughes in the Office of the Architect and Jeffrey Sitler from Facilities Management. Mary Hughes directed us to a website that gave us more information about the design of the Dell. Next Tuesday, we are going on a tour of the Dell with Sitler, a hydrologist and Environmental Compliance Manager. He shared with us a few resources documenting the creation and progress of the Dell as background; we are excited to speak with him in person next week to see what else we can learn!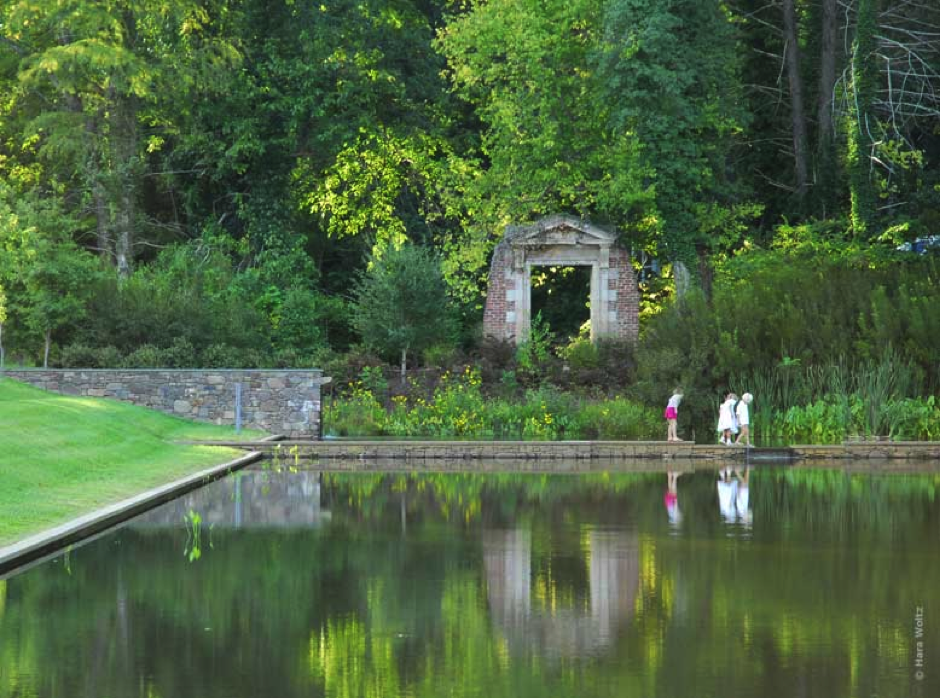 Post by Emily Paul, Third-Year, Urban and Environmental Planning